Packing art can take up more time than you wish for. Even when you're a pro. At Museumpak™ we make and sell protective boxes and sleeves to ship art. Our promise is to give you a better shipping experience, and to bring your shipping bill down. All our boxes are foam padded and adjustable to fit your work. Easy to use, fast to ship out & lightweight to save on billable shipping weight. Museumpak™ has been ​helping museums, artists, galleries, auction houses and collectors to jump-start their shipping since 2018.
Fast Shipping

All orders are processed in 1-2 business days. Delivery within 7 business days.

Easy checkout

Checkout with all major credit cards as well as Paypal, Apple Pay, Google Pay, Bancontact, iDeal and Amex

Live Chat Support

Chat with us if you have a question about packing, deliveries, sizes or just want to say hi. We're live Mo-Fri from 9am-7pm CET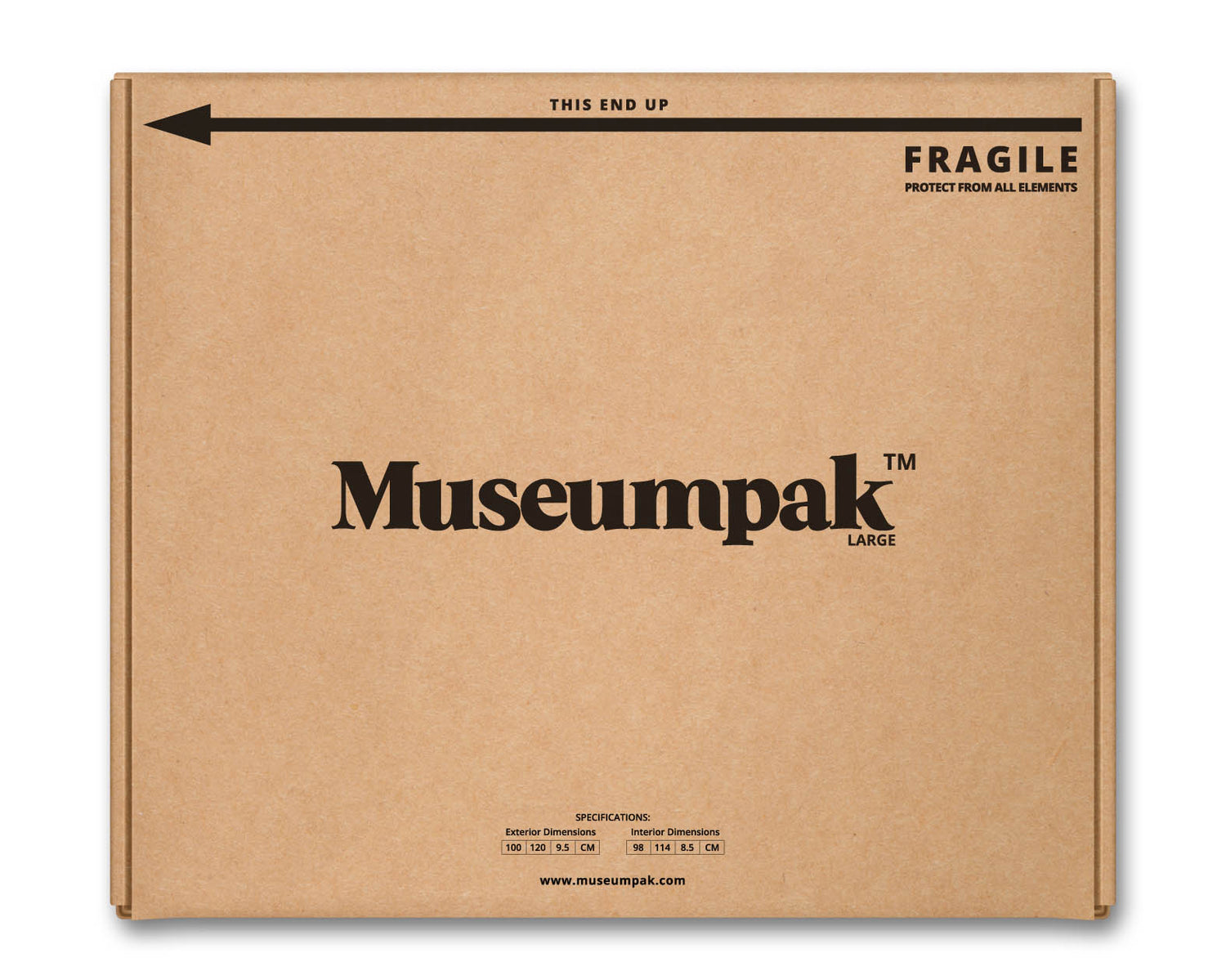 Kraftliner Board
Our boxes are made out of the sturdiest double wall Kraftliner board. This allows us to make crate grade shipping containers without the use of wood. It saves on billable shipping weight for a lower shipping bill.
Diced Foam
Our boxes are designed to be the safest place for your work to be during transit. Each box is padded with 2 layers of convoluted foam and 1 middle layer of soft, perforated foam. The foam dices can be removed one by one to match the foam to the size of your work.
Fast Delivery
Most of our boxes will be with you in between 2 and 7 business days. We work with different couriers based on your location and needs.
Worldwide
Currently we're shipping to most EU countries and the UK. Our Small and Medium boxes are available worldwide, including USA, Canada, Hong Kong, Singapore, New Zealand and Australia.
Shop Boxes Now